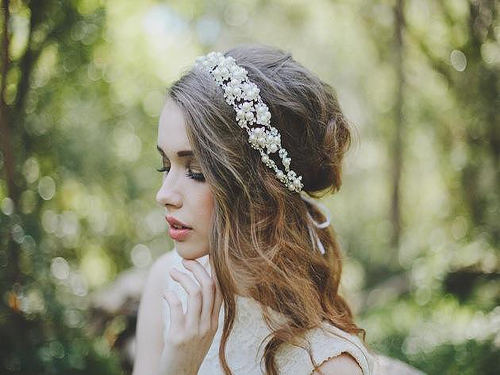 Only a few cents of profit shoulder straps, lace, buttons and other clothing accessories, can take a few million yuan each month by taking the amount of income, with small accessories made big business, gathered in the manufacturing industry in Dongguan, every day In the stage.

At the moment, in the face of overcapacity in the apparel industry, some companies may even be able to survive even though they can still earn "micro profit". However, this is not a long-term solution after all.

At the same time, some auxiliary materials factories have chosen to actively transform themselves, to break away from the OEM thinking, to meet the rise of the high-end custom system in the clothing industry, and to pay attention to the development of the individual elements of accessories, and to move from earning "weak profits" to relatively lucrative profits. For such enterprises, no matter how the economic situation changes in the future, how exchange rates change, and how raw materials and labor wages rise, they can easily deal with them.

The sales of the "micro-profit" industry accessories that rely on volume to win are, on the face of it, all of a humble business. Take the button as an example. The price of a button is less than 1 cent, a piece of clothing is calculated according to the need of 8 capsules, probably less than 1 yuan, a shirt of unsatisfactory quality, the selling price is about 60 yuan, if Clothes that are a bit brandy will be higher. According to this, only 1 yuan per piece of clothing is paid for accessories, which is definitely a chicken industry.

However, the gross profit margin of a small button and a narrow meter of lace may exceed 30%, even higher than the gross profit margin of some listed companies. Mr. Zhu Shudan, the person in charge of the material accessories store at Bomeixing for 10 years, euphemistically explained the gross profit of the accessories. Zhu Shudan's suppliers are all over the country, with overseas suppliers in Asian countries demanding the most. She exemplifies her own shop. The profit of each button is only three cents. It is indeed a "little profit". In the most splendid years in the accessories industry from 2000 to 2006, Zhu Shudan's accessories factory has sales of several billion tablets a year. The return is very substantial, and the gross profit will grow faster with the increase of production capacity. It can be seen that with the rise of the entire Pearl River Delta apparel industry in 2000, the button industry also ushered in the golden period.

Shu Linfeng, general manager of Dongguan Yunze Garment Accessories Co., Ltd., once worked for Bayer AG in Germany. Since 2003, he has started a venture in Dongguan. He started his career as a fabric accessories trader. In 2006, he opened a factory to make his own accessories, shoulder straps, and laces. All accessories such as liners are readily available. Shu Linfeng said that at that time, the accessories business did a good job. The orders of its own factories were in great demand and they needed to be outsourced to other accessories factories to help production.

The financial crisis in 2008 was a turning point for many manufacturing companies, and accessory factories are no exception. Just at the end of 2007, Shu Linfeng set up accessories stores in Humen's accessories market, and the sales volume rose sharply. However, by March 2008, the orders had plummeted in a very short period of time. By the end of 2008, Shu Linfeng had to close down the businesses in Humen's accessories market.

After the financial crisis, export orders have gradually improved, but the prices given by foreign customers are low, and the quality requirements are getting higher and higher. At this time, Shu Linfeng carried out some reflections: The accessories category was too full, but it was easy to not specialize or improve. There was no significant profit for the low-end accessories.

Zhu Shudan also summarized the market conditions of current accessories from his peers, and the average monthly sales volume dropped by about 50%. Zhu Shudan took a large textile factory customer in Shandong as an example. From the New Year to the beginning of March, the textile factory did not order large quantities of lace, shoulder pads, and buttons from her as usual. Li Xiangdong, a well-known clothing company doing procurement work, is familiar with the cloth accessories market. He found that since May last year, some accessories factories had orders, but the amount of orders began to decrease. Instead, it is a high-end accessory plant. Business has been very good, and profits have been stable and even higher.

The more expensive and expensive the market for high-end auxiliary materials, the more sluggish ones, is more like an invisible hand that drives the change of accessories companies. Adjusting development strategies, intensifying independent research and development, paying more attention to details, and providing accessories solutions have become market consensus.

Shu Linfeng gave his company a subtraction. Only high-end transparent silk tapes are preserved, which are widely used in textile straps, underwear straps, swimwear, and some transparent belts for casual wear. According to Shulin Feng's estimate, the monthly demand for high-end transparent ribbons in the apparel industry is approximately 500 tons. This amount looks very small in other industries, but it is very large for the apparel industry. In addition, in the category of transparent silk paste, Shu Linfeng has an advantage. By relying on Bayer's resources, TPU (Thermoplastic Polyurethane Elastomer Rubber), the highest quality transparent silk material, can be obtained at the most cost-effective price.

With good raw materials, we must provide a good solution to the problem. In general, 80% of a piece of clothing is made of fabric. In the past, clothing was developed on the fabric and many solutions were explored. However, the strength of the accessories was not common. A clothing designer said that the quality of a piece of clothing can be seen from a small place, such as zippers, buttons, and buttons used in many brand clothing are quite sophisticated. More consumers will pay for a piece of clothing because of a shiny button.

As garments go high-end and custom, the required accessories will increase accordingly. In particular, in recent years, the rise of haute couture garments, people demand that each detail of clothing be full of personality, especially buttons, cuffs, and linings. Etc., all require that they contain their own unique elements. Changes in market demand, hidden behind the fabric of the unsung hero, is changing from the supporting role of the costume to the protagonist, from the background to the front desk, an important part of the competitiveness of clothing and clothing and the key value of the brand's value.

"The accessories are also the same as the fabrics, and they are responsible for the people who wear them eventually." Shu Linfeng said, based on this, in the obscure transparent silk paste, Shu Linfeng's team has made a lot of research and development programs, and can be based on a The specific design elements of the clothes make adjustments.

Relying on doing a special job, making fine transparent silk paste, Shu Linfeng jumped out of the same competition and price war. Ordinary transparent silk paste on the market is about 35 to 40 yuan / kg (about 1200 meters to 1500 meters per kilogram of transparent silk paste) around, but Shu Linfeng's transparent silk paste is very emboldened, you can open 60 yuan / Kilogram price. A Bangladeshi customer alone needs to take 20 tons of goods every month. At the same time, Shu Linfeng's transparent silk paste has also become a stable supplier of famous brands such as HM, ZARA and Ou Shili.

When people complained that rising raw material costs had squeezed profit margins, Shu Linfeng was not affected and seized the opportunity to earn a profit. "As more R&D and more effective programs come out later, they can be sold more and more expensively." Shu Linfeng said.

Get rid of volume and strive for relatively lucrative profits. As the apparel industry has entered a period of weakness, an authoritative data shows that in the past two years, clothing brands have shown a marked polarization. The number of first-tier international brands has increased rather than decreased, while most apparel companies have inventories. A lot of backlog. In 2014, this phenomenon will continue. This shows that in 2013, the demand for common products from apparel companies is decreasing, and the demand for personalized products is increasing.

There is such a button in Zhu Shudan's shop, on which a miniature version of the world map is printed. The borders of various countries are vividly painted with gold. The sales of this button are very good. The unit price per unit is 98 yuan, and the retail sales of e-commerce alone reach more than 200,000 yuan per month, completely changing the "revenue" earned by relying on volume.

Based on market analysis in 2014 and beyond, Shu Linfeng is actively collaborating with apparel companies such as France, the United Kingdom, and Italy to create more sparks. Currently, they are collaborating with a major Italian brand excipients factory to develop a high-end new concept material.

Wang Yuting, director of the Dongguan Textile and Apparel Industry Association, said that Dongguan has a complete industrial chain and highly specialized division of labor, which brings incomparable low-cost advantages to the accessories industry. Nearly half of the accessories' technology and equipment have reached the world's advanced level. However, most of Dongguan's current clothing accessories are based on the meager profit industry, which is not a long-term solution. If companies can change their views and make great efforts to develop supporting services and equipment, the disadvantage of low value-added products can be reversed. She said that the transformation of the auxiliary materials industry needs to be accelerated. Only by strengthening the product quality, we can win the trust and support of high-end customers and brand customers with excellent quality, while vigorously exploring new products and seeking new profit growth points through differentiation and diversification. ,Distribution of conventional product sales pressure, in order to allow Dongguan accessories to embark on the road to profit.
Basic Style Safety Vest is the most widely used one, our vests are durable, lightweight and perfect for every day use. Our most garments are available up to size 6XL and there is a large area available for badging/printing to the front and rear. ZHONGKE REFLEECTIVE have specialised in the design and manufacture of high visibility vest for over 16 years. This kind of safety vest is the most comprehensive and exciting high visibility garment ranges availabel in todays's PPE market.

Basic Style Safety Vest
Basic Style Safety Vest,Work Safety Vest,Safety Work Vest,Safety Reflective Vest
Xinxiang Zhongke Reflective Material Co., Ltd. , https://www.safetyvest.pl