Ben Wang, August 25th, since the rise of the topic "Chinese men are not worthy of Chinese women", people's attention to the issue of "clothing for men" has reached a level never reached before: "The world is introduced from an international perspective" "The man who will wear the most clothes" reads the "We want men to wear it like this" from a female perspective, plus the arguments of a group of "chicken soup girls" about the "warm men and uncles who are suitable for the rest of the rest of the world" argument. Can finally sing back to the protagonist in this woman-dominated fashion circle. All said "Chinese men can't", Xiao Bian can't hear it, and today I've brought you all the distinguished representatives of "Chinese men", such as uncle, warm-hearted man and romantic man, to see who can use his good taste for China. Is the name of the man?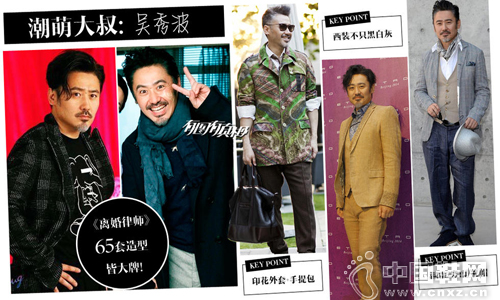 Chao Meng Uncle: Wu Xiubo Modeling Keywords: leisure suit + cotton hemp scarf
Wu Xiubo, the late bloomer, was re-elected as the "Uncle Nationalist" for a recent hit series. In the play, the stylist prepared 65 sets of models for him. Each set of models is costly: Armani, Burberry, LV and other international big names are everywhere. There was quite a domineering attitude of "all professors". (Right one: street shooting, printing jacket + handbag, "Mensao" temperament is full, sexy uncle standard; right two: April 2014 ETRO 2014 autumn and winter women's wear Beijing release, Wu Xiubo wearing a beige suit to attend, a curl should be The right moment reflects the Italian gentleman Fan Er; right three: June 25, 2013, Wu Xiubo dressed in a gray casual dress appeared in Milano Armani 2014 spring and summer big show, the same day, Chao Shu a senior gray retro mix debut, light gray vest Take a white shirt with a deep-fitting suit. The layers and details will come in handy. The sunglasses and pockets will not fall. Even the beards will be fine and impeccable, creating a new model of Chao.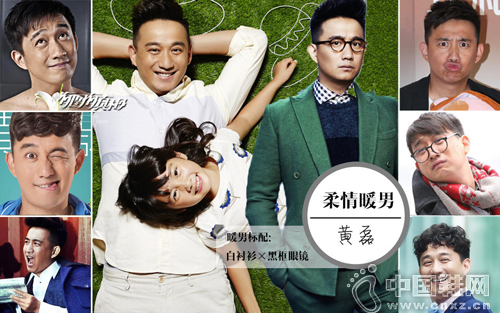 Tenderness warm man: Huang Lei Modeling Keywords: cotton, woolen clothes + glasses
"Warm men" is one of the highest "commendation" methods for men in the near future. Whether from character cultivation or dressing style, "warm men" have their own clear marks: warm and kind personality, intimate clothes, and cotton and linen , Wool and other fabrics soft materials, color selection of beige, white, khaki and other light-colored, frame glasses, bow tie and other accessories, showing men's warm and lively side. As a representative of the "warm men's line", Huang Lei got on the court and got into the kitchen. He loved and loved his daughter and attracted countless fans. Huang Lei was a more casual person in terms of clothes, mainly in terms of comfort, cotton, linen, and wool.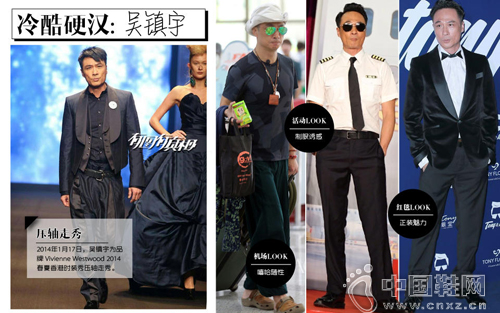 Hard and tough guy: Wu Zhenyu Modeling Keywords: dress + sunglasses
Since the debut of his career, Wu Zhenyu has always appeared as the "antagonism number one." Regardless of whether the gang boss or the drug lord, they all come with a full gas field. Outside the show, Wu Zhenyu is also an out-and-out "tough guy." At the airport Look, he was a camouflaged pair of Tee, plus military green pants and a trolley case, plus a pair of reflective sunglasses. Occasionally, during the red carpet celebration, Wu Zhenyu will choose a soft and warm suit with velvet and other textures, with the same color bow tie, cold and stylish, allowing people to see the tenderness of the side of the Tiehan. Such a cool guy, at the beginning of this year, for the "West Empress" of the 2014 spring and summer Hong Kong fashion show show finale, cool explosion of his black special tailored suit to widen the pants interpretation of the British-style male style, an appearance that is cited Everyone applauded and screamed.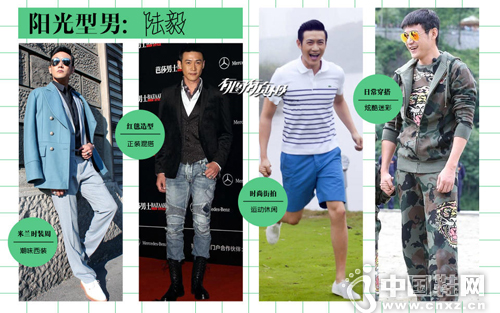 Sunshine Boy: Lu Yi Modeling Keywords: bright color clothing + casual shorts
Lu Yi has a handsome face of a "Chinese man", coupled with a tall and straight body, and a good hanger, which can represent the congenital quality and youthful spirit of Chinese men. Lu Yi's appearance is full of youthful appearance. Although he is already awkward, he still looks like a "sunny boy". He still doesn't give up on the style of "youth color" in his style of dress. The casual shorts for big boys can often be used in his modeling. Finding out, with the daughter's complete family and child-like equipment is even more "sprouting", both successful age-reduction and can instantly increase affinity.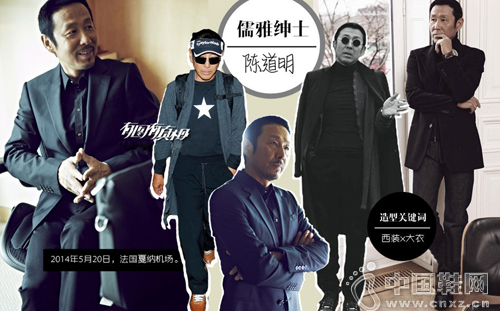 Elegant gentleman: Chen Dao-ming Modeling Keywords: suit + coat
Chen Daoming is one of the rare "zero negative" public figures in the entertainment industry. Although he does not often show up in the public face, he always remembers his unique temperament and style of dress. The suits and coats were dressed as textbooks and no one could surpass them. Every time he puts on a suit, he can always reveal an aristocratic temperament, elegant and cold; the shirt clasp at the collar of the shirt is free to unwind, the coat on the shoulder is casual, and they are all just handsome. Neither assertive nor aggressive, captured all the women's hearts in one second.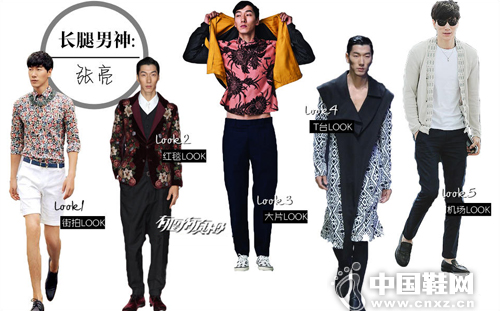 Long legs male god: Zhang Liang styling Keywords: long legs
Zhang Liang is also one of the rare "high-quality species" among Chinese men. A pair of "Korean-European-style" long legs allow other men to read only their chests. He didn't waste his natural body advantage, whether it was a street shoot or a red carpet. Whether he took a large block or took a T stage, Zhang Liang was able to handle all kinds of clothes. If such a man has a few more, "I don't think that a Chinese man can't fit a Chinese woman," I'm afraid that this will no longer be raised.
After reading so many "beautiful men", do you still feel that "the middle-aged men are not worthy of Chinese women"? Who will wear them most? Who can be named for the "Chinese man"? (Cooperative media: shoe-like pictures of fragrant shoes)
· "Bai Xia Girl" likes to wear on the upper foot
· Rejecting ugly rain boots The most IN patent leather shoes are your rain
·Admiralty body waterproof shoes make travel more pleasant
·The smart men wear comfortable shoes with comfortable feet to fly
·New Balance leads the tidal wave father to record
·[Shoes · Will] 23-year-old signature shoe is very show?
· Natural Kings, exclusive 70 year old Danish Humvee shoes
· Cats and shoes fire? Every girl should have a pair of Hepburn
·The white dress is not "small white"
·Pleated skirt with what shoes with different wipe out
Ready Goods Of Printed,Rayon Fabric Printed,Printed Stocklot Challis,Shirts Dress Fabric
SHAOXING YINGSIPE TEXTILE CO.,LTD , https://www.chinayingsipei.com